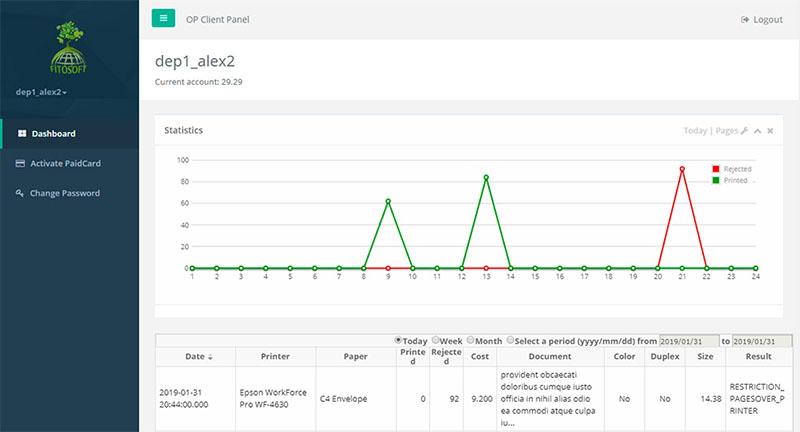 With OP Client, a user can connect to different OP servers that provide information on current user/computer print activities.

To edit the OP Client settings, click on the Settings icon in the Navigator and select the OP General Settings Tab.
To increase the balance of an OP Client Account, click the 'Activate PaidCard' button. If a user has a valid prepaid card, type a code in the space provided, select the appropriate account and the OP Server and click on the 'OK' button to update the subtotal.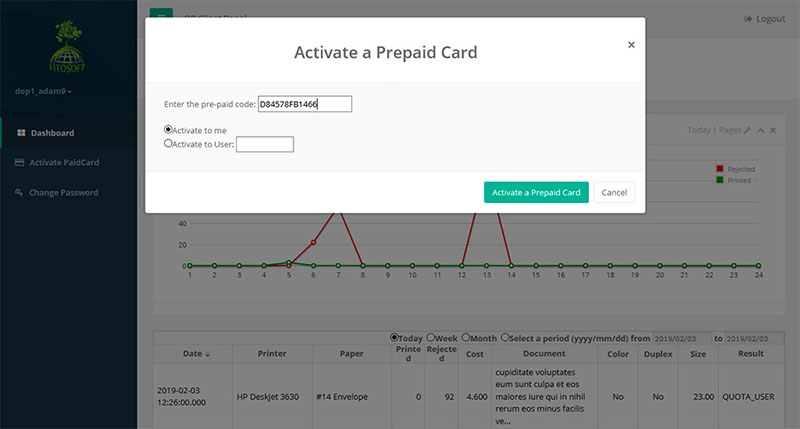 If you wish to enable the OP Clients, check 'Enable Web Panel for Clients' on General Settings. Click 'Enable prepaid cards' to enable prepaid cards.